Report:Delegation of KMITL visits UEC
June 7, 2022
On June 1, 2022, Asst.Prof. Dr. Pitcha Prasitmeeboon, Vice President of International Affairs, King Mongkut's Institute of Technology, Ladkrabang (KMITL), visited the University of Electro-Communications.
Dr. Abe, the Member of the Board of Directors of UEC, Prof. Watanabe, Director of International Education Center and other professors of UEC welcomed Dr. Pitcha, and they had active discussion for continued and further collaboration between the two universities.
KMITL is a university of science and technology established in 1960, and has been producing many excellent researchers since its establishment. KMITL and UEC signed cooperation agreement in 1997 and have been cultivating mutual collaboration through the exchange of faculties and students. The two universities has set up laboratories in each universities which can be jointly used by faculties and students of KMITL and UEC in 2014.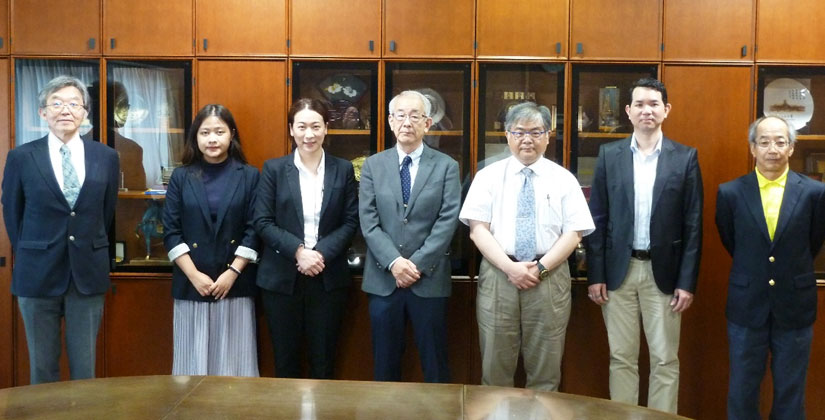 Group Photo