Report:Delegation of The Ministry of Communications and Informatics Republic of Indonesia(MCI)visited UEC
December 26, 2022
On December 6, 2022, the MCI mission organized by nine delegates headed by Dr. Hary Budiarto M.Kom, Head of Research and Human Resources Development Agency under MCI, and Dr. Haryati, Vice Head of the same Agency, visited the University of Electro-Communications(UEC).
MCI and UEC signed the comprehensive agreement in 2012 and have been evolving the mutual collaborations and human exchange programs through the acceptance of MCI scholarship students to UEC and dispatch of UEC's international internship students to MCI.
During their visit, in addition to their courtesy call on Prof. Shunichi Tano, President of UEC and Prof. Koji Abe, Executive Board Director of UEC, the academic advisors for the current MCI scholarship students and research students introduced to the MCI mission, their research laboratories, the scholarship students' research activities and graduate classes, further their study of Japanese language required for the graduated courses. Successively, the future perspectives of exchange programs between the institutions were discussed with the attendance of Prof. Shinichi Watanabe, Director of International Education Center. As a result of discussions, the further execution of the programs for MCI's scholarship students in UEC, UEC's internship students in MCI under the post-COVID19 environment and the preferable human exchange toward the DX evolution in Indonesia were confirmed.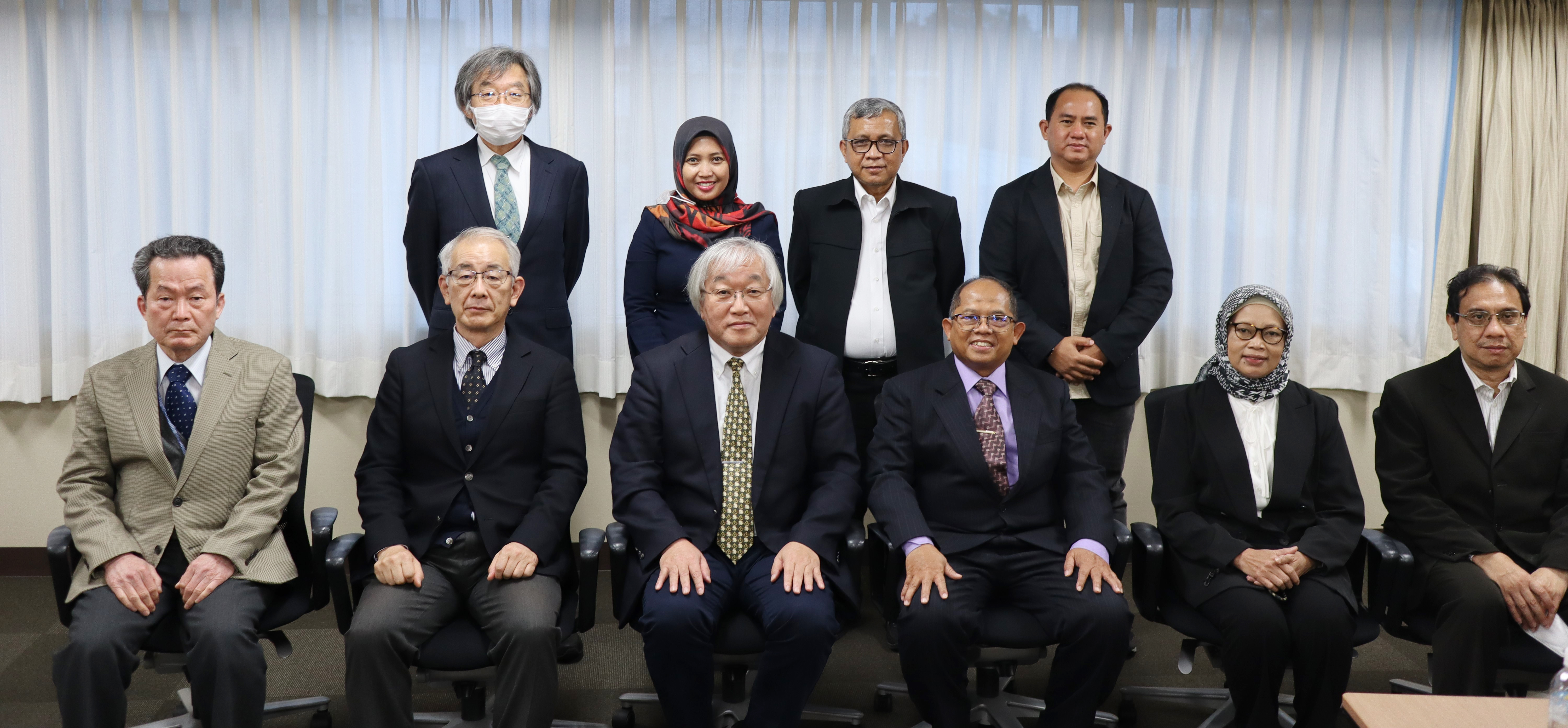 Group Photo